New York
In New York you will be involved in an unforgettable experience helping young people in some of the biggest and best parks in the world..
The beauty of our Vibrant parks project in New York is that we get to visit and work in some of the most amazing parks in the world. Still working with hundreds of young people during the 9-days delivering a range of sports and teaching activities in deprived communities.
The volunteer experiences we offer in New York are based on three key points:
1) Volunteers having an amazing time and experiencing everything New York has to offer;
2) Volunteers learning as much as they can about local history, culture and wildlife and soaking up the essence of the country;
3) Supporting local communities and green spaces through engagement, education and hands-on help.
All volunteers who go to New York, US, will have the chance to enjoy the Big Apple and have a grasp of the American lifestyle. As a volunteer, you will have the opportunity to work in Central Park, together with American peers and to experience a once in a lifetime opportunity that will enhance your CV.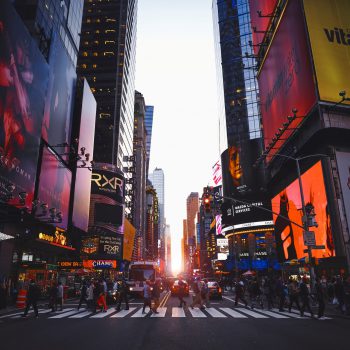 New York, the largest city in the U.S., is an architectural marvel with plenty of historic monuments, magnificent buildings and countless dazzling skyscrapers. Besides the architectural delights, New York is an urban jungle that has everything to offer to visitors. The city is home to numerous museums, parks, trendy neighbourhoods and shopping streets
In New York you will be involved in the development of a Central Park Hub Event. You will be actively involved in all the phases of the event creation, from the planning phase to the delivery. You will be supported and encouraged to discover new realities through the several networking opportunities with American volunteers, schools, and youth clubs.
Moreover, plenty of time will be dedicated to sightseeing and we will make sure you'll be able to experience this city at the fullest and enjoy all the attractions that this city has to offer. From the Top of the Rock to the Statue of Liberty, passing through Little Italy and Chinatown, your time in New York will be full of discoveries and new friendships. We will also visit the amazing parks of the city, from the innovative High Line, Hudson River Park, Brooklyn Bridge Park, Central Park and Bryant Park.
Register your interest here.