Introducing Vibrant Parks
Vibrant Parks is a project created by HYPE Merseyside. The key word which encompasses everything Vibrant Parks stands for is transformation – since 2016 the project has been transforming neglected green spaces within parks, to give them an entirely new lease of life and to benefit the wider community as a whole.
The fundamental goal of the project is to bring a new purpose to forgotten green spaces within parks and to make them a lively part of the surrounding area, which benefits people on many levels. 
To make any park a Vibrant Park, it needs the following essential attributes:
Volunteering | Social Action | Fundraising | Community Involvement | Positive Activities | Partnerships | Young People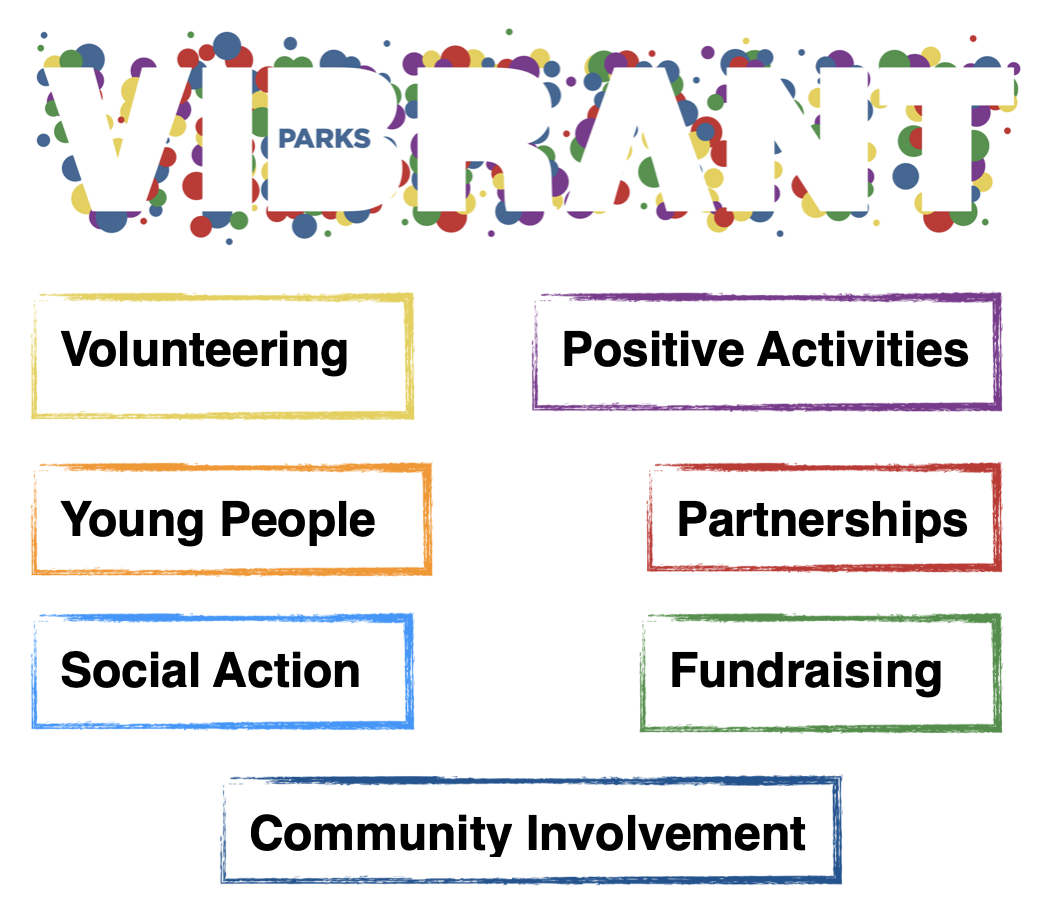 Our Vision & Mission
Our mission is to revitalise neglected areas in parks and turn them into spaces which can be repurposed to provide meaningful activities for young people, enabling them to unleash their full potential.
Our vision is to improve the quality of life and well-being of young people through the contact with green spaces and local heritage whilst equipping them with essential life skills.
Find Out More
If you would like to find out more about us, you can check us out on social media!