Business
We are proud to partner with a range of businesses here at HYPE
We are proud to partner with a range of businesses here at HYPE and as a business, supporting us provides you with the opportunity to give something back to the local community and to help us in our mission of creating positive change throughout the area.
Businesses can work with us in a variety of ways and by sponsoring our events and programmes, you can rest assured in the knowledge that you are part of our overall focus on improving lives and making the community a better place for everybody, beginning at a grassroots level.
By equipping young people with the skills and knowledge which they need to help them go far in life, we are enhancing the region as a whole and the businesses who support us play a crucial role in our vision.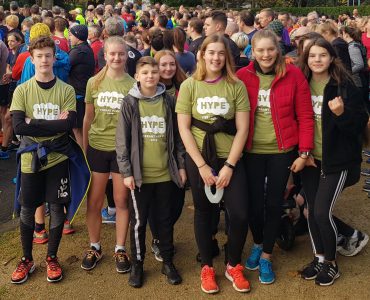 Offering your support to HYPE can also highlight the importance of social responsibility within your company and our corporate partners can assist us in a range of fulfilling ways, such as by helping out at our food bank, participating in a bike maintenance day or revitalising one of our youth club spaces – there are several ways you can work alongside us, to bring about an uplifting social impact within the community and we are always on hand to discuss potential collaborations with new sponsors.
Here at HYPE we also provide team building events which strengthen the core values of your business, in a fun and interactive way. We have planned and undertaken a variety of team building events over time, for our partners and sponsors and we are happy to chat about hosting a team building day which is tailored to your individual business, so that we can create a bespoke event which aligns with your company ethos.
See McDonalds involved in the video opposite.